training services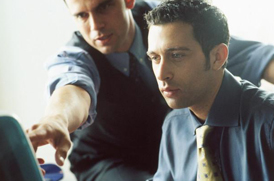 SCI is recognized as one of the industry's leading sources for food and beverage cost management education. We developed and presented seminars for the NRA's Education Foundation, for the American Hotel & Lodging Association, and for the Canadian Restaurant & Foodservice Association, as well as industry trade shows, colleges, and corporate-sponsored events around the world. No other company in our field has more experience developing training programs of this type for the industry.
Our training approach for our own products is second to none. Not only do we provide a variety of training options for our software, we also provide training for all topics related to food and beverage management. By sharing our knowledge with our clients and applying our unique training skills, we can help them dramatically improve their operations and profitability.
"The Class was great and we are anxious to implement the knowledge gained to improve our system."
- Roger Cole, Olympia Fields Country Club