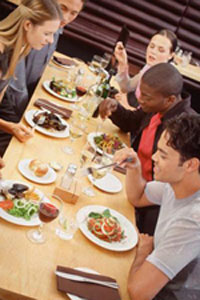 Institutional feeders tend to offer more buffet-style food service, and generally have larger inventories. Institutional feeders typically require multiple profit center environments, and rely on strong purchasing and ordering functions.
Many institutional feeders use cycle menus and require menu planning capability to handle them. They also tend to require nutritional analysis, commissary and external requisitioning capabilities. IT requirements for institutions can run from simple to vastly complex, and some institutional feeders operate numerous venues, requiring multi-site and consolidation capability at the enterprise level.
"Using handhelds to do receiving/transfers & inventory has saved us countless hours."
-Ken Ripley, Procurement & Supply Specialist, Eastern Washington University