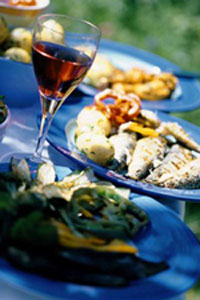 SCI began its life as a company in 1980, focusing strictly on the independent restaurant market. Over the years, the company has broadened its scope to include virtually all types of restaurants and restaurant companies. Still representing the largest segment of our business, the restaurant industry will always be a major focus of FOOD-TRAK software development and services. While generally requiring fewer profit centers per site, multi-unit operations require multiple sites and enterprise level consolidation capability.
IT requirements can also be significant for these operators, many of whom prefer Web-based approaches to minimize store IT needs.
"We are overwhelmed with the resutls we've seen from FOOD-TRAK. We are able to manage key information from our corporate location and quickly and efficiently communicate changes to our remote sites. We had used a food and beverage management system effectively in the past and were pleased to find unique gains from FOOD-TRAK. Due to the partnership with System Concepts and Squirrel POS Systems on this project, we have created an integrated solution far superior to our old one."
-Ron Varley, VP of Planning and Systems, The Keg Steakhouse and Bar